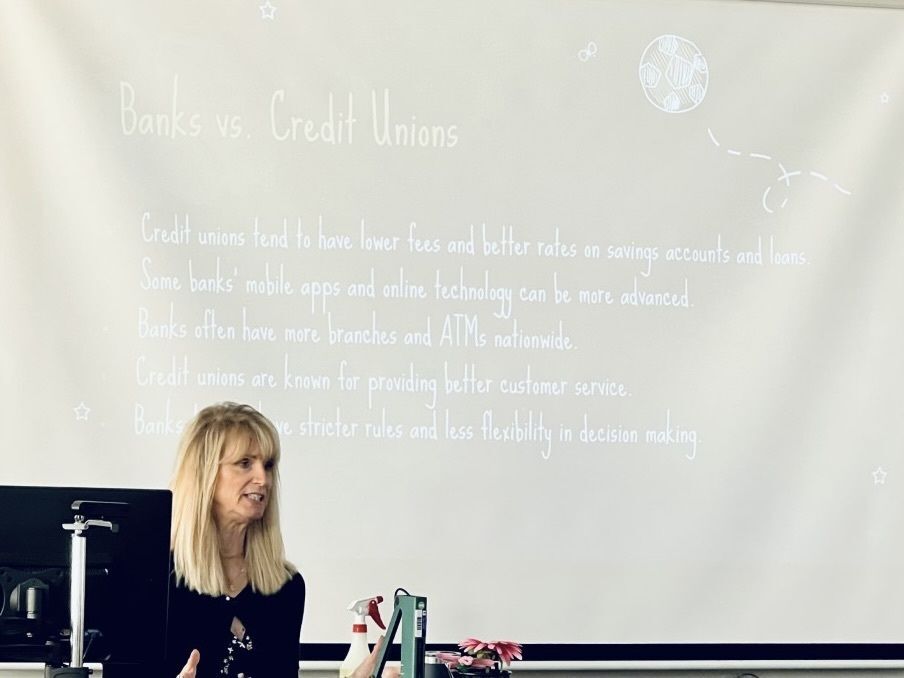 Peggy Richard, Public Relations Director at DFCU Financial, visited East Grand Rapids High School last week to talk to students in Carmen Weigel's Business classes about financial literacy. 
"We were fortunate to have Peggy from DFCU come and speak to my business classes," Weigel says. "She talked about the differences between credit unions and banks, the importance of building credit, paying off debt, etc. The students were engaged and asking good questions."
"It was great! I loved it!" Richard says. "I started off by asking the students if they like money. Then I asked if any of them would like to have more money. And I told them that millionaires keep very careful track of their money, how much is coming in and how much is going out. We talked about the difference between debit cards and credit cards, the difference between spending their money and the bank's money, and we discussed credit scores too." 
Thank you, Peggy, for visiting the high school and helping improve our students' financial literacy! And thank you, DFCU Financial, for your support of the East Grand Rapids Schools Foundation!