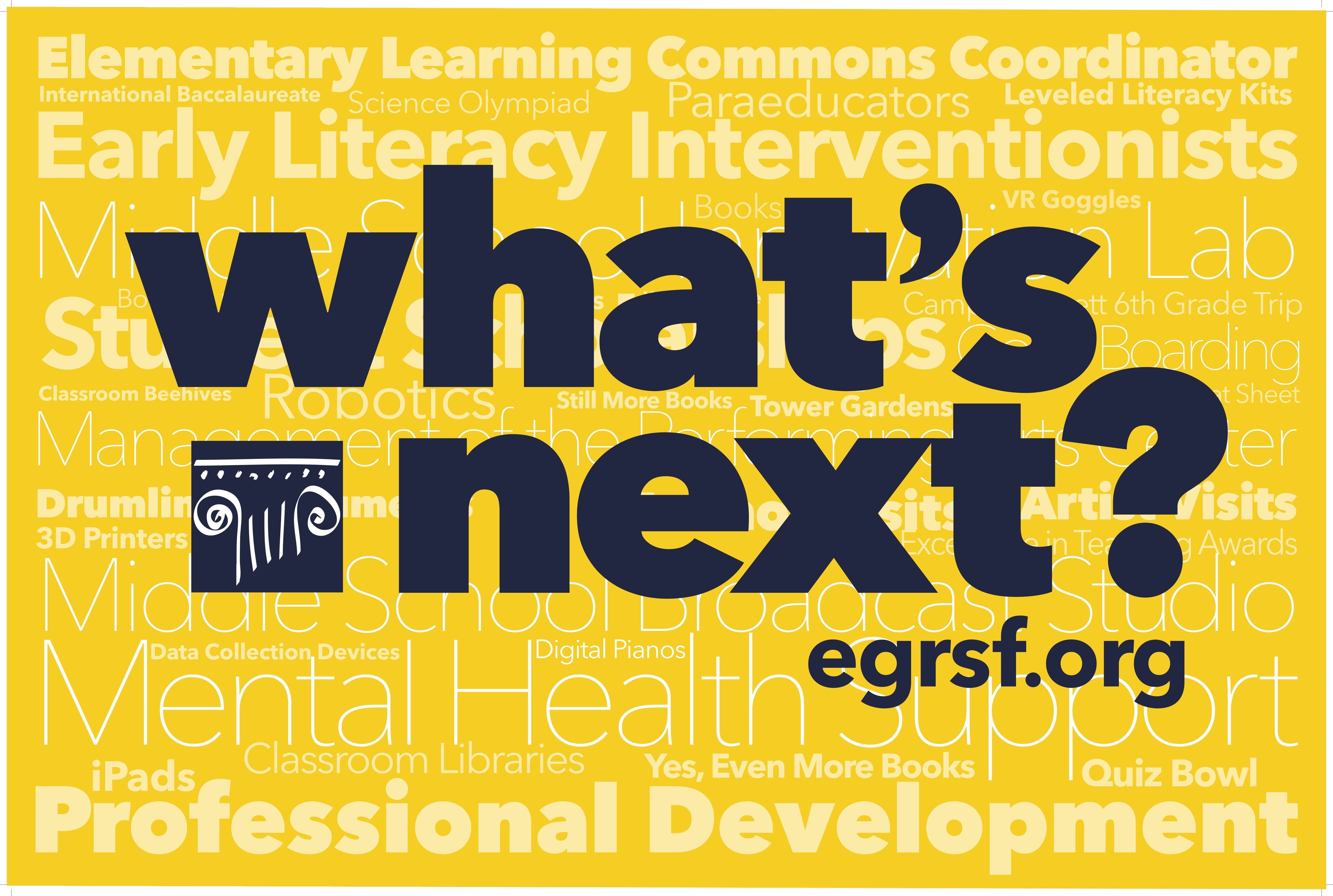 Elementary paraeducators. An elementary learning commons coordinator. Early literacy interventionists. Mental health support. Jimmy's Friendship Fund for students in need. March Book Madness. The Middle School Broadcasting Studio. The Middle School Innovation Lab. The 6th grade trip to Camp Blodgett. Author visits. Artists in residence. The Gone Boarding class at the high school. Data collection devices. Robotics. Science Olympiad. Quiz Bowl. We the People. Band and orchestra instruments. Books and more books and even more books.
Those are just a few of the things the Foundation–thanks to our generous donors–has been able to fund for our schools. Our teachers continue to think big. More bold, innovative programs are on the way. And we can't wait to see what's next!
But we can't do it without you. Join your friends and neighbors in providing outstanding opportunities for all our students. Be part of what's next!
You can donate right now, quickly and easily, on our Donate page.