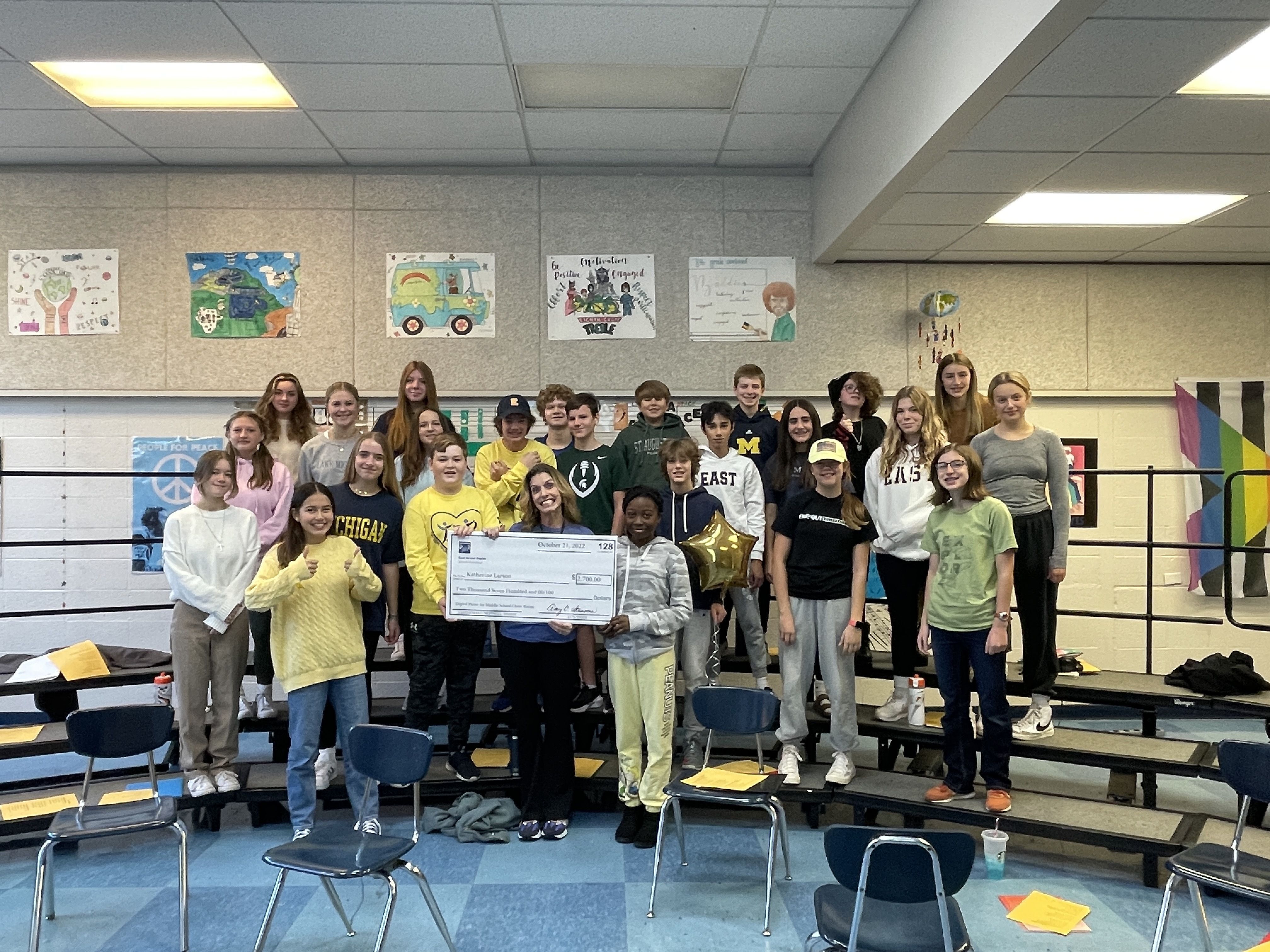 What do a middle school mural, the marching band drumline, books for new readers, a fight choreographer for the fall play, the robotics team, March Madness books, digital pianos, and ukuleles all have in common? 
They're all part of exciting new classroom enhancements approved by the East Grand Rapids Schools Foundation this fall.
At its October meeting, the Foundation board of directors approved a total of eleven grants that had been submitted by students and teachers and vetted by school administrators. Due to the time-sensitive nature of the grants, four other grants had already been approved by the board at previous meetings. 
In addition to the fifteen classroom enhancement grants, there were also six mini grants approved by the board (mini grants are grants for $1,500 or less).
All told, the total amount funded in this fall's grants and mini grants is $88,338.32.
Five of the grants will benefit students at the high school. Those include the drumline, the fight choreographer, and the robotics team, along with a clinic and performance by the Eclectic String Ensemble and helping pay for some of the costs of the music students' clinic and performances at Walt Disney World and Universal Studios.
At the middle school, students will benefit from the artist in residence grant for the mural, new technology for the Middle School Broadcast Studio, sensory tools for classrooms, a digital piano for the choir program, the clinic and performance by the Eclectic String Ensemble, and funding for English teachers to attend a national conference.
Elementary school students will benefit from new decodable reading books, ukuleles at Wealthy Elementary, new books for the March Madness reading program, and more new elementary learning commons books. Elementary students already attended the Celebration of Souls exhibit at the Grand Rapids Public Museum thanks to a grant from the Foundation.
Thank you, Foundation donors, for providing all these exciting classroom enhancements for our students. Without your generous support, none of this would be possible.
Come along with us as we present teachers and students with big checks for their grants!