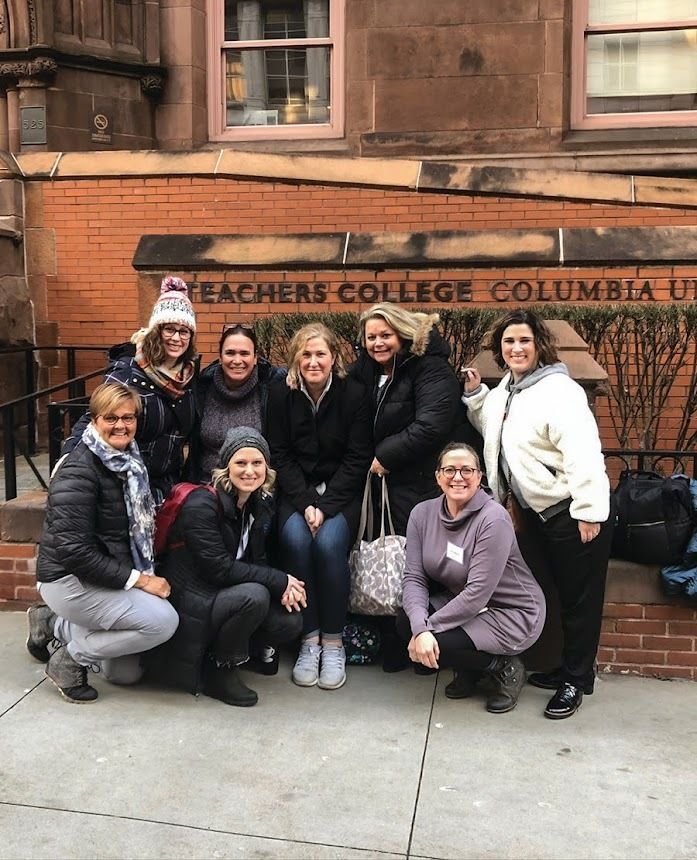 EGRPS teachers have been attending the outstanding classes offered by Columbia University Teachers College in New York for years. The program is considered by many to be the one of the best professional development opportunities available to teachers.

Just read what our teachers have said about the experience in the past: "My experience at Teachers College was both affirming and inspiring. Their approach to teaching and learning is data-driven and allows for teacher and student choice, which is powerful. I already have implemented several strategies and practices into my teaching that have increased engagement in reading and writing. I can't wait to build upon this foundation so that all students may benefit from my learning at Teachers College."

"Teachers College provides the best professional development I have had in my 22 years of teaching. It not only provides practice and modeling for how we work with the students by having us go through the sessions as a student would, but it provides the current and relevant research behind why it is so effective."

And, "I left Teachers College feeling energized and inspired. The sessions at the Book Clubs for Middle School and High School Institute were engaging, informative, and useful. I know my students will benefit from what I've learned."

Thanks to our donors, the Foundation is sending another cohort of EGRPS teachers to Columbia this year!