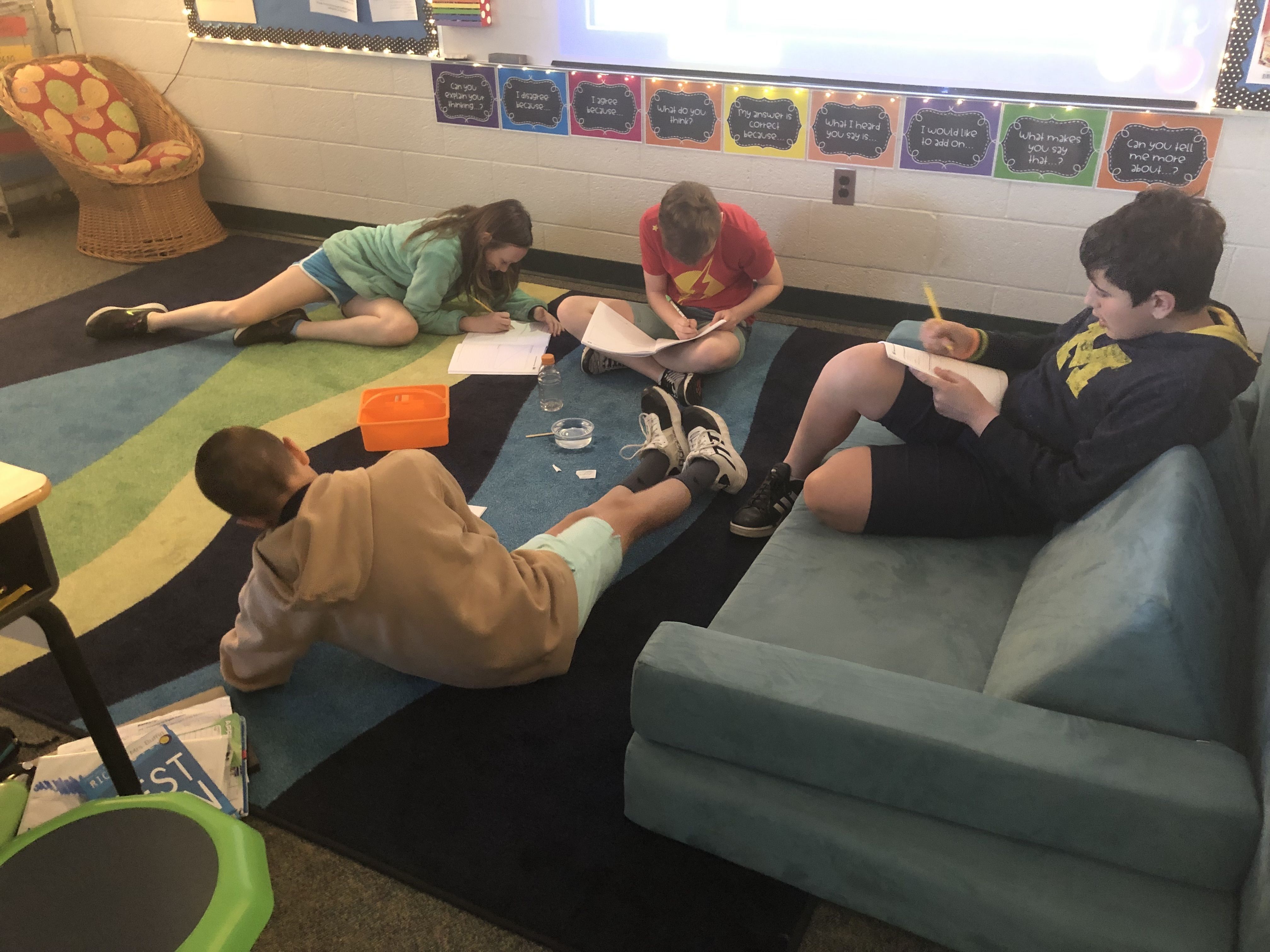 Time and space are connected, Einstein proved. So as times change, it makes sense that spaces should change too. That's certainly true in classrooms.

Over the past several years, the Foundation–thanks to our donors–has funded multiple grants that helped transform classroom spaces. This year, thanks to a grant application written by 5th grade teacher Alison Buffin, students at Breton Downs Elementary are benefiting from a classroom makeover.

"My 5th grade students have already started to benefit from my 'Creating an Engaging Classroom Environment' grant," Buffin says. "My classroom was able to be transformed in a way that has created separate, collaborative, and purposeful spaces where learning can occur. Student choice is at the forefront of their learning, allowing them to make decisions about what they need to learn best as individuals, and giving them the space to be able to select where they can be most engaged.

"Thank you to all the Foundation donors who made this possible for our students!"