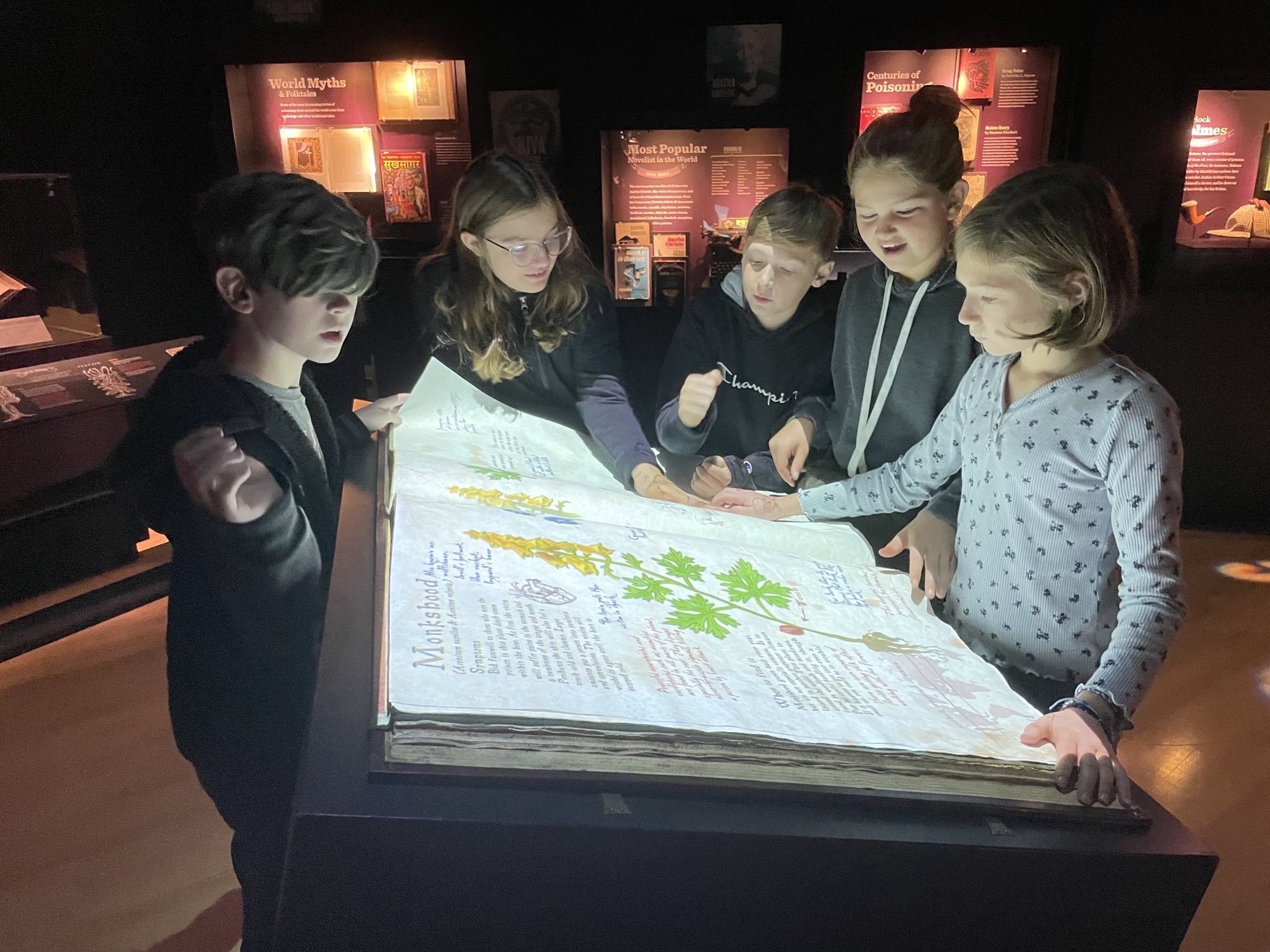 This past fall the fifth grade classes at all three elementaries visited the Grand Rapids Public Museum for their exhibition: "A Celebration of Souls: Day of the Dead in Southern Mexico" with the help of a grant from the EGR Schools Foundation. It was the first ever Spanish field trip for elementary students.

Spanish teachers, Rebecca Chavez and Katie Vincente first heard of the exhibition the summer before and talked about possibly taking all 600+ students that they teach on a field trip. While that seemed daunting they did decide to write a grant for the 5th graders as it tied directly to their lessons about Dia de los Muertos.

The Museum website explained that each November 1 and 2, families in villages across Mexico gather to welcome home the visiting spirits of departed relatives on the Día de los Muertos (Day of the Dead). The photographs in the exhibition show villagers immersed in all aspects of the celebration—preparing centuries-old recipes for the departed to enjoy, scattering trails of marigolds to guide the dead home, and offering chocolate and pan de muerto ("bread of the dead") at community gatherings. This annual celebration is commemorated in photographs of candlelit home altars known as ofrendas, public processions, and rich offerings of food—including rows of solid chocolate skulls.

"The field trip was an excellent opportunity to see real artifacts and photographs of the things they have learned all throughout Spanish in elementary school and we thought it would be a fun and engaging way for students to learn more about this special holiday," shared Chavez.

Students shared some of their favorite memories of the field trip:

"I liked the part of the exhibit with the panels that showed the food because it was really interesting that they made chocolate skulls. It made me want to try one," said Roman Orsini.

"My favorite part was the marigold pictures. I learned that they use them to light the path during the night during Dia de los Muertos. I love flowers and marigolds are my favorite," shared Heidi Winstead.