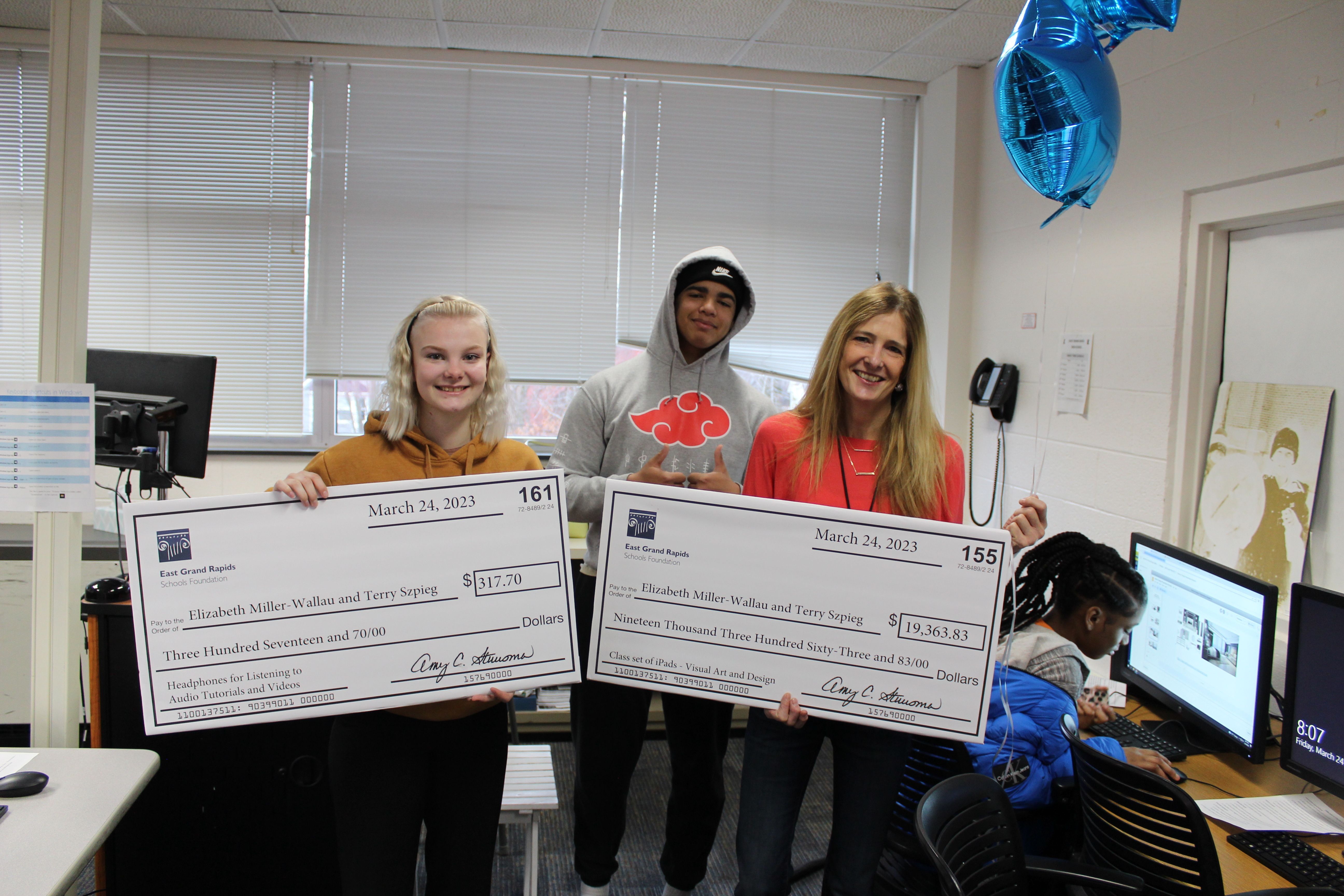 This school year, high school art teachers Elizabeth Miller-Willau and Terry Szpieg wrote a grant application for a new set of iPads for their students. It wasn't a small request. The total for the equipment was nearly $20,000.

To Miller-Willau and Szpieg, though, the iPads represent more than just another tool for their students to use. Miller-Willau and Szpieg see the new technology as a necessary expense to keep their students up to date on current art techniques.

"Here's how students will benefit from the one-to-one class set of iPads program in Art & Design," Miller-Willau says. "With a class set of iPads, students will now have digital design built into the High School Visual Art & Design curriculum. Students will have access to this emerging technology and apps that foster 21st-century learning skills - an essential component in preparing students with a skill set they need in becoming a global citizen.

"Thank you, Foundation donors, for your support!"