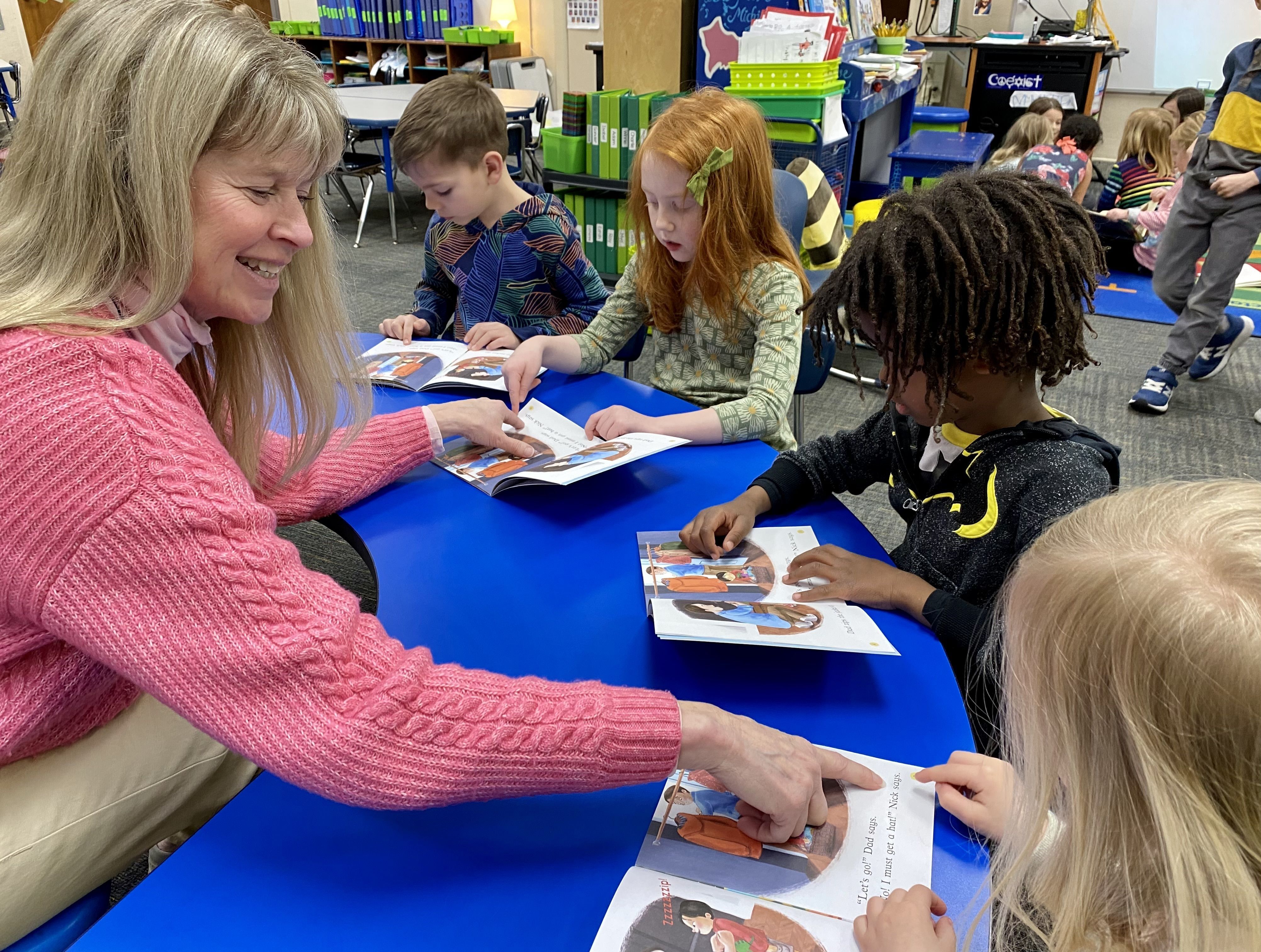 In the fall of 2022, the 225 Kindergarteners in all three East Grand Rapids elementary schools were the recipients of a new decodable book series called "Jump Rope Readers" thanks to the grant application of Wealthy Elementary Kindergarten teacher, Kerry McKee.

According to the publishers website, "the Jump Rope Readers series gradually and systematically introduces beginning readers to new letter-sound correspondences and high-frequency words. Along the way, the books also introduce memorable characters, exciting adventures, and the foundational elements of literary fiction."

McKee told us that most teachers had a limited amount of home-made decodable books or ones copied from an online site, but their appearance didn't resemble a book. She submitted the grant to the foundation on behalf of all Kindergarten teachers in the district. "Many children were unable to attend pre-school during the pandemic and the children's incoming literacy skills had dipped. To better meet the needs of our students, I decided to write a grant for this new book series. I took a chance and asked for a large grant that would include all the kindergarten classrooms in the district - serving our youngest learners. I am so thankful for the Foundation's support in granting this wish," she stated.

Each classroom received a full set of 36 decodable books and read-alouds. Our students have made comments about the series as well: "I like the people in the stories," "Can I please read another chapter?" and "This is my favorite part of reading because I can read it by myself."

McKee told us that, "The children's response has been overwhelmingly positive. As teachers, we see the building of self-confidence as they push through a new word and make connections between the letters, sounds and patterns. "I got it – I can do it!" one of my students proclaimed. It was a priceless moment to witness!"