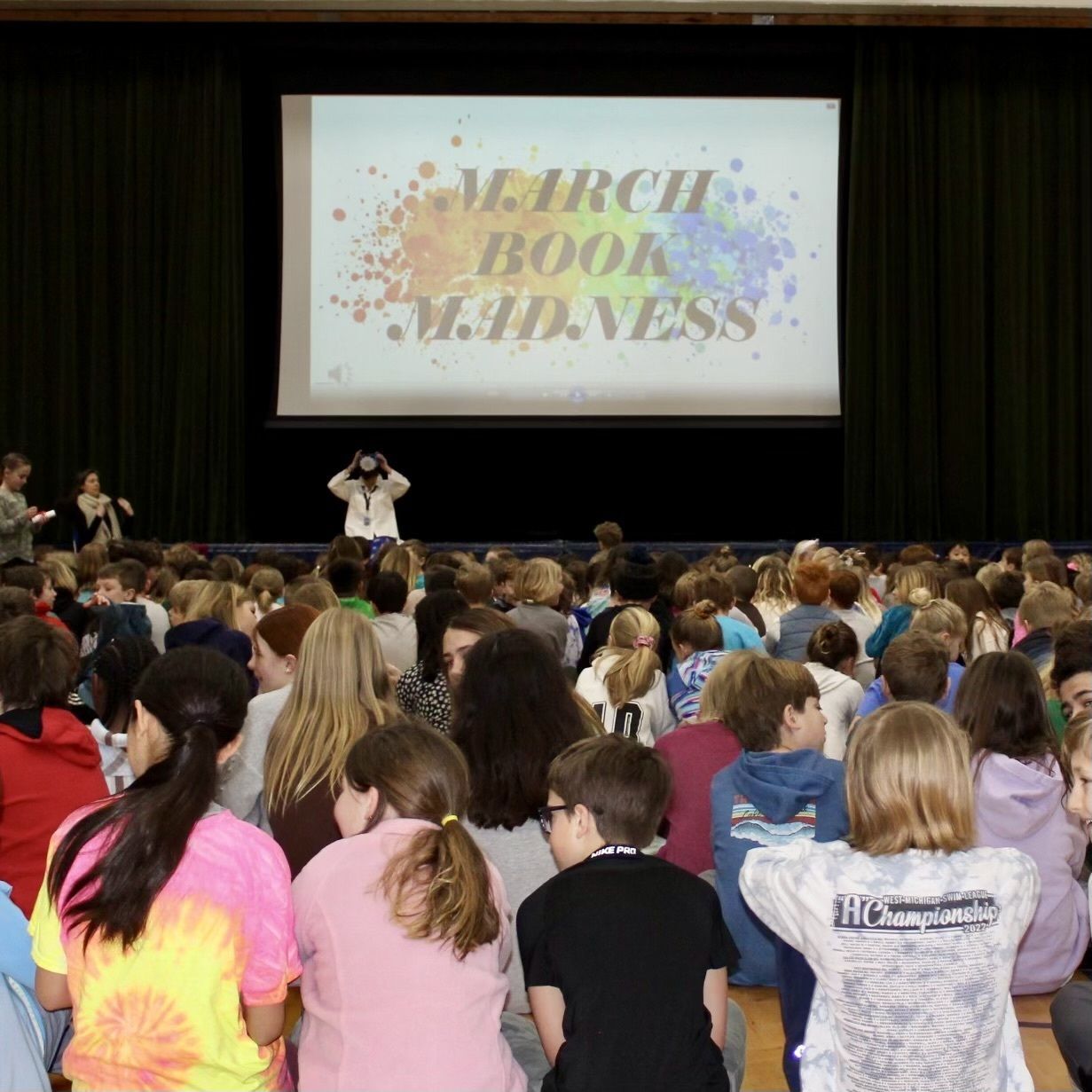 What if you took all the excitement of the March Madness basketball tournament and channeled it into books? What if you had a selection day when the competing books for the year were announced? What if you made brackets of books that kids would vote on to see how far their favorites made it in the tournament?

And what if, somehow, it worked?

That somehow has come true for the last several years, as the Foundation has helped sponsor March Book Madness, a fun annual competition that elementary school students enjoy as much as the most diehard basketball fan trying to create the perfect bracket on ESPN.

At this year's Selection Day at Breton Downs elementary, the students that packed the gym for the announcement all leaned forward as the names of this year's competing books were revealed. Brackets posted at all the elementary schools kept track of the competition all the way to the final round, when this year's winning books were announced.

"Our kids get fired up for books!" says Breton Downs Principal Dr. Caroline Cannon.

Adds Lakeside Principal Stephanie Thelen, "The students get very excited about March Book Madness every year!"