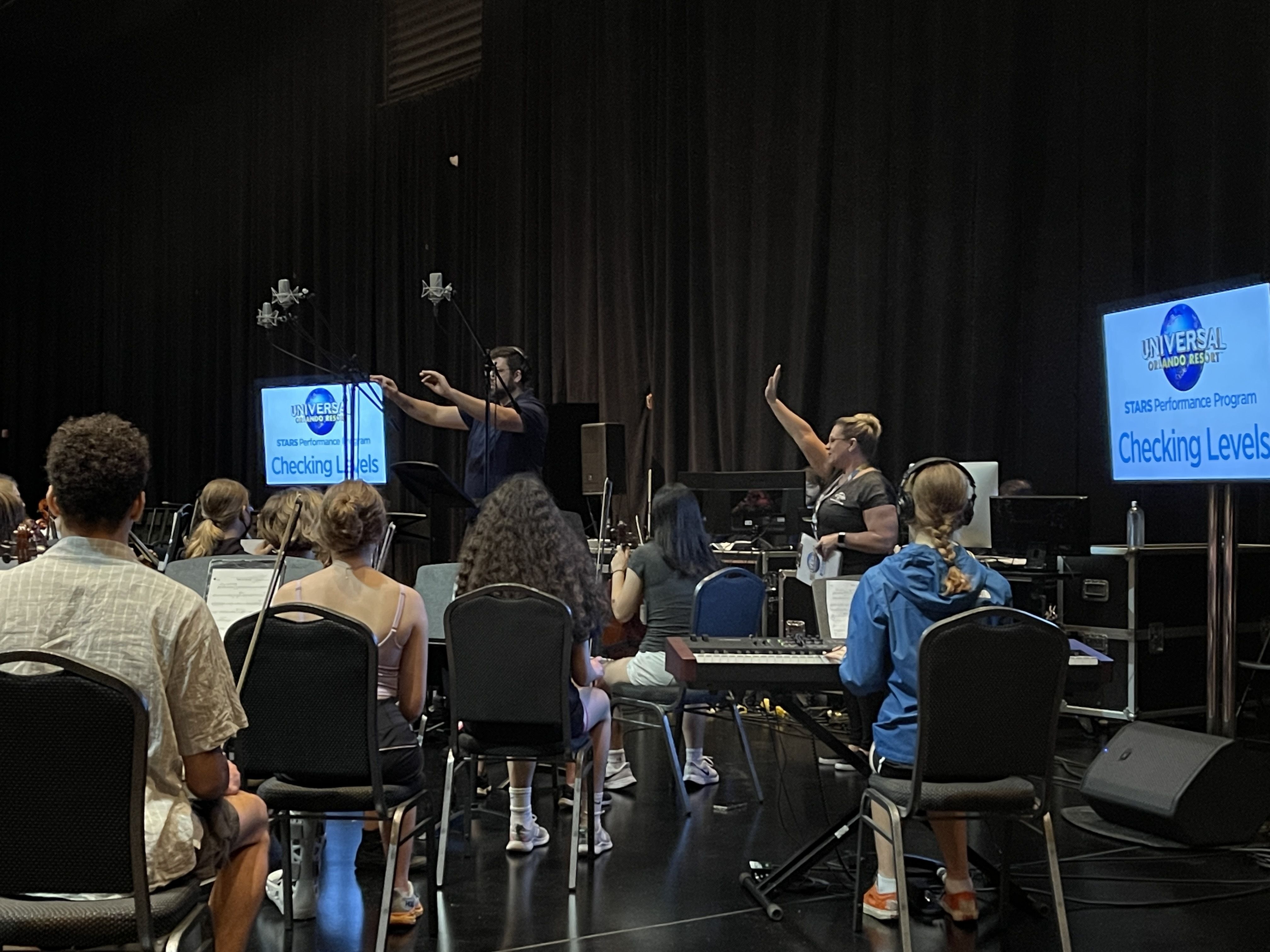 Last fall, a grant from the Foundation helped the band, orchestra, and choir travel to Walt Disney World and Universal Studios in Orlando for performances and workshops. "Music Students of East Grand Rapids enjoyed some sunshine, fun, and music at Disney World and Universal Studios in the fall of 2022," says band director Jake Castillo. "Band, choir, and orchestra all performed in the parks, and thanks to the EGRSF, we were able to truck all our instruments down to Florida. Students and chaperones all made memories together that will last a lifetime."

Band student Maialen Murua put together this daily diary of the trip for us:

Saturday:
We arrived at school at around 11 pm Friday night and then at Midway Airport around 4 am. By the time we got to Animal Kingdom everyone was exhausted but being at the park rejuvenated us. The safari was one of the best experiences of my life but the Pandora ride was so amazing and my group have not stopped talking about it since.

Sunday:
This was performance day, and the band had to wake up early which we were not happy about but the hotel breakfast was to die for. When we arrived at disney springs it was raining pretty heavily and we performed in the pouring rain but had a surprisingly large audience. Navigating Hollywood studios with wet shoes was kind of a nightmare but was still a lot of fun especially with the star wars area.

Monday:
We got to spend all of Monday in Universal studios which was so much fun. The rain was gone and it was great to explore the parks. There were a lot more rides than at disney which also kept wait times relatively low which was really nice. It also had Harry Potter world which was, of course, magical.

Tuesday:
The band and orchestra started the morning with the workshop. We made the background track and voices for a clip of the lorax which was really cool. We spent some time going to places in the park we weren't able to on monday and managed to catch a fountain light show on the way out of the park that night.

Wednesday:
We got to sleep in! Final buffet breakfast was hard, the week had gone by fast and everyone was a little bummed but ready to get home. We spent the morning at disney springs so people could go shopping or just lounge until it was time to go. We got to the airport a few hours early again which was torture but we got onto the plane with no trouble. The buses were late because of the weather so we ended up getting back around 1am.

Overall one of the coolest trips ever I would totally go again. The performances and the workshops were a lot of fun but it was also just really nice to spend some time with my friends and be able to share those experiences with each other.