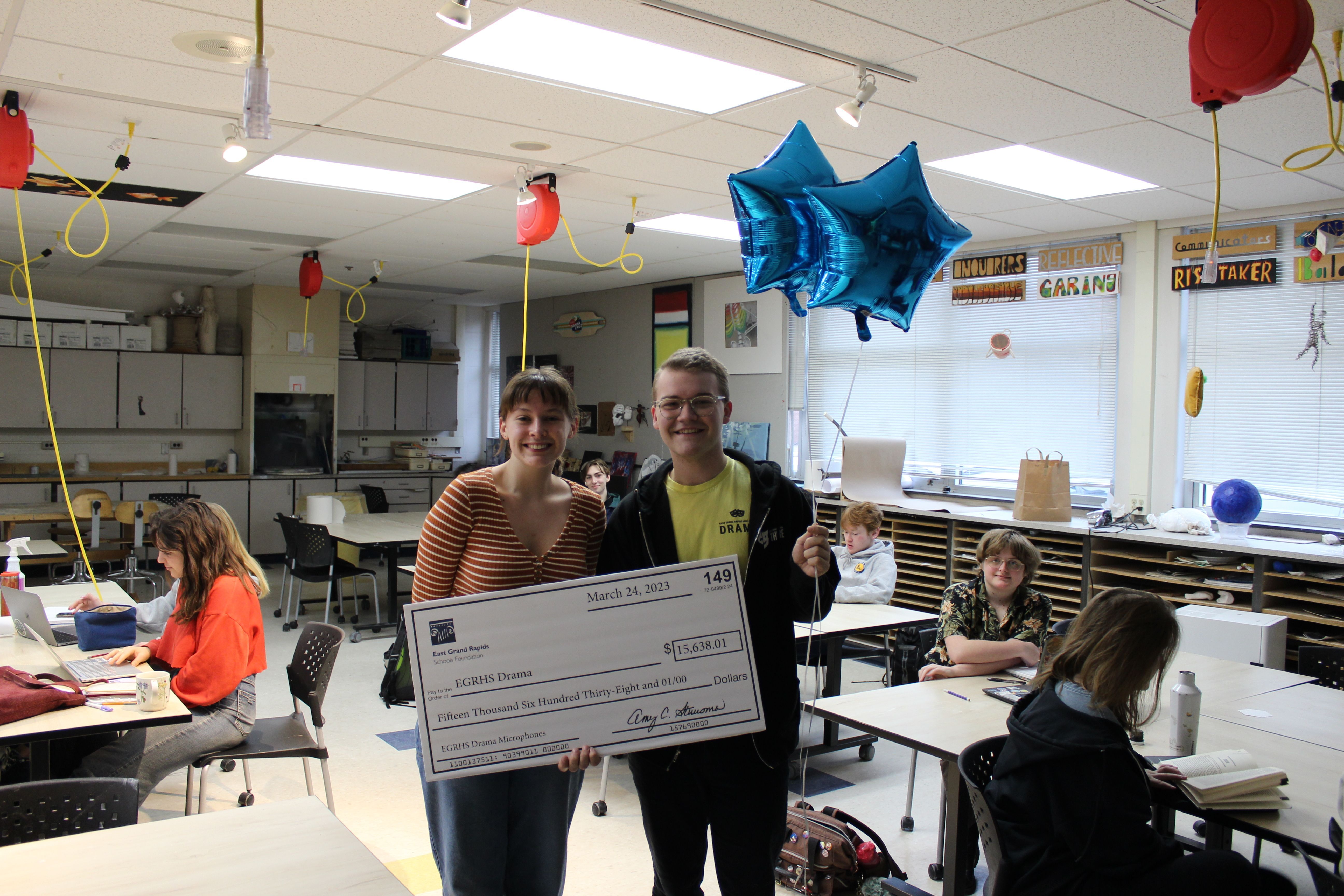 Anyone who has ever been involved in a stage production knows how much work goes into them. Weeks of set design and construction, blocking, rehearsals, all to get ready for the big show. So when something goes wrong on the night of the performance, it can be devastating.

Thanks to a grant from the Foundation for new wireless microphones for the drama department, performers will have one less thing to worry about during the show.

"This rant is being used to update our microphones for the Performing Arts Center!" says EGRHS Drama Director Marcus Chapman. "Currently, our microphone situation is the worst thing a sound system can be: distracting and unreliable."

Distracting and unreliable aren't words you ever want to hear used to describe the technology students are depending on. "During performances the last few years, the microphones we've been using have been unreliable and many are not usable and cause continual feedback or just plain don't work as our actors dance and sing on the stage," Chapman says. "This also puts stress on our students who work tirelessly for nearly three months to put on–at most–four performances."

A flawed finished product can detract from students' experience through no fault of their own. "Part of their education is performing to the best of their ability and consistently at every show," Chapman says. "If a microphone is going in and out, or worse, screeching, it distracts from that actor's performance and could impact their mental abilities to perform the rest of the show. Having reliable technology benefits not only production quality but the educational opportunity that is live performance.

"Thank you, Foundation donors, for providing this new, updated technology!"