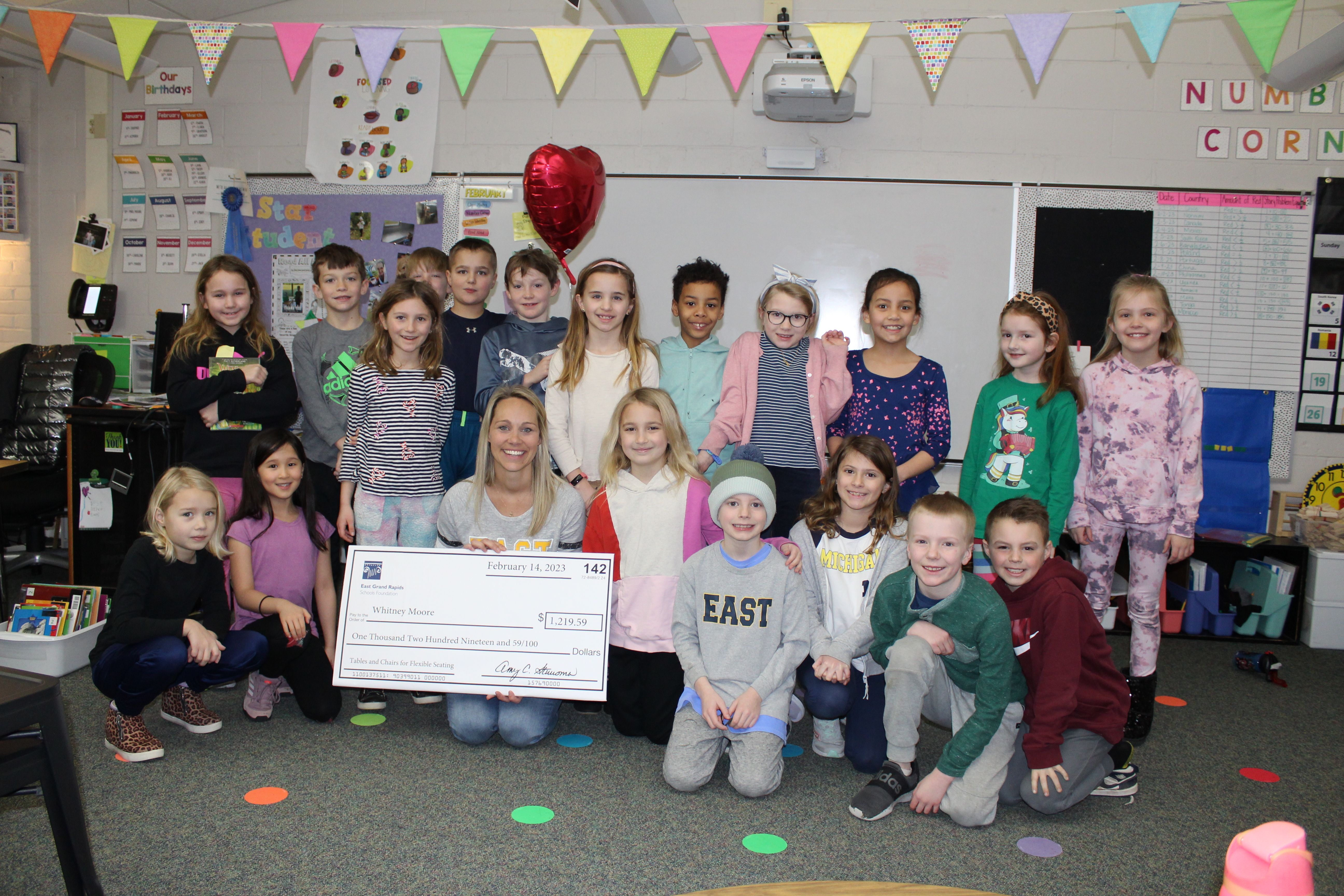 When you picture an elementary school, what do you see? Desks, with chairs attached, arranged in rigid rows? Or maybe you have a more modern vision of desks pushed together into rectangles, with colorful plastic and metal chairs at each one. Either way, it's time to update those mental images.

Elementary classrooms are changing all the time. This spring, Lakeside teacher Whitney Moore applied for a grant to offer her students new choices for tables and swivel chairs.

"The table and swivel chairs have been a hit with the students!" says Moore.

"My students have benefitted from this grant by having another choice when choosing where they would like to sit during instruction and independent work time. I have specifically noticed some students being more attentive during instruction, due to the structure but slight movement the swivel chair provides.

"I have also seen students problem solving and taking turns with the chairs as it has been a popular seat choice since having them in the classroom."