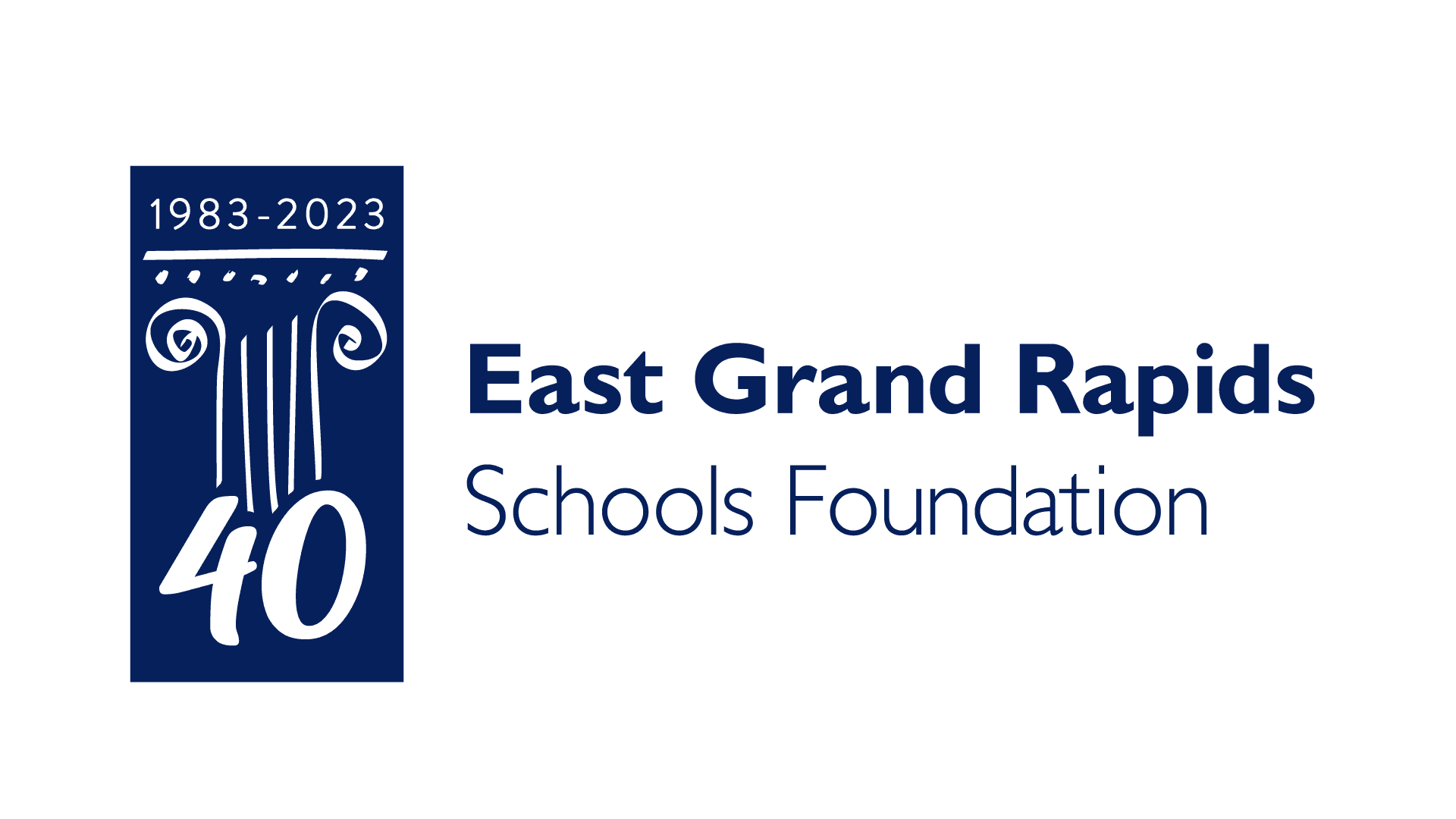 This video is just so cool that we're putting it at the beginning instead. Watch it. Then read the article.
This year, as the Foundation marks 40 years of helping our students, it's more instrumental to our schools than ever before.
Thanks to our incredible donors, the Foundation begins helping students as soon as they walk in the doors of kindergarten. Early literacy paraeducators that help our youngest readers learn to read? The Foundation funded them in response to a program support request from the district. Classroom libraries? The Foundation funded those too in response to a classroom enhancement grant request from a group of teachers.
Kindergarten is just the beginning. Throughout elementary school, students benefit from Foundation program support and classroom enhancement grants. In 2022, the Foundation helped fund a new Elementary Learning Commons Coordinator to organize and revitalize elementary libraries.
Last fall alone, classroom enhancement grants helped fund author visits field trips, Jump Rope Readers, speech pathology iPads, and March Book Madness, a wildly popular bracket-style reading competition.
The Foundation's involvement for middle schoolers begins as soon as 6th graders start, with a team-building trip to Camp Blodgett. It continues all the way through 8th grade, as hundreds of students participate in the Middle School Innovation lab, which was started with a grant from the Foundation.
Other middle school grants last year included a new broadcast studio at the Middle School, new technology for the math department, a mural artist to help students create a new piece of public art, professional development for English teachers, sensory tools for classrooms, and a digital piano for choir classes.
At the high school, the Foundation is everywhere. The International Baccalaureate program? The Foundation helped fund that. We the People, Quiz Bowl, Robotics teams, band, orchestra, drama, and that cool Gone Boarding class where students learn STEAM concepts while designing and building their own surfboards, snowboards, longboards, and stand up paddleboards? The Foundation supports those too, along with new data collection devices used by every science student.
Perhaps most important, the Foundation funded the Mental Health and Wellness Fund. In spring 2022, the Foundation made a $750,000 commitment to support student mental health in all our schools. Last winter, a committed alum made the largest single gift ever to the Foundation–one million dollars–to provide mental health resources that will help students, teachers, and parents.
The Foundation started in 1983 when seven East residents decided to create the Foundation. Together, they managed to raise $100,000, along with five-year pledge agreements that grew the Foundation's endowment to $500,000.
Hundreds of new donors since then have helped grow the endowment. When the Foundation celebrated its 30th birthday in 2013, it was $2.7 million. Five years ago, the Foundation's Now&Forever campaign sought to raise an additional $8 million to bring the total endowment to $12 million.
Thanks to incredible support, Now&Forever was a success. With the endowment now more than $14 million, investment earnings should provide more than $500,000 in support for our schools every year for generations to come.
Over the course of students' time in East schools from kindergarten through graduation, the Foundation will provide more than $6 million for their education.
Foundation Executive Director Amy Stuursma says there's no limit to what the Foundation can do for our students. "Our mission is to fund enhancements to teaching and learning that support the whole child," Stuursma says. "We're redefining excellence so all our students can reach their full potential."
You can help by donating, volunteering, sharing the Foundation's mission, or attending and sponsoring Foundation events, including HURRAH!, the Gerken Open golf outing, and our Community Service and Distinguished Alumni Awards Dinner.
Thank you for your support!