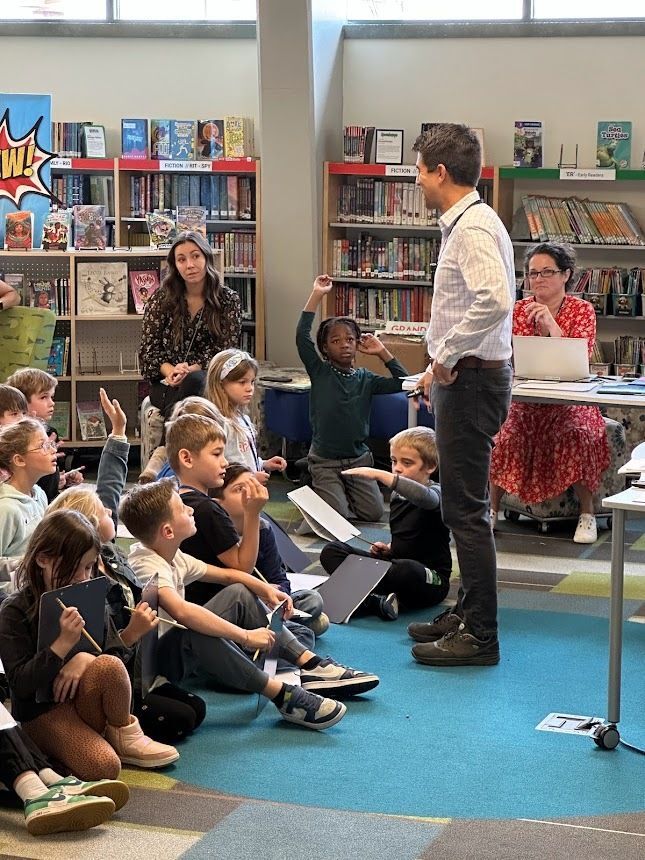 What's the best book you ever read? Got one?
Now imagine that as a child you got to meet the author of that book, talk to them, and see firsthand how they came up with their stories.
That's the opportunity Foundation grants for visiting authors have provided for generations of East Grand Rapids Public Schools students. The latest was Jason Chin, just last month, when he shared his creative process with students in nine separate sessions at all our elementary schools. Over the last 40 years, we've also funded author visits at our middle and high schools.
Thank you, Foundation donors, for making this possible! You can help support our mission of investing in educational enhancements for all our students on our Donate page.