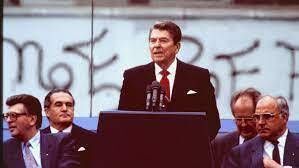 Almost since the Foundation started forty years ago, we've been funding grants aimed at helping our students become better writers.
In 1987–the same year Ronald Reagan challenged Mikhail Gorbachev to "tear down" the Berlin Wall–we funded a grant that helped create the High School Writing Center. Four years later, another Foundation grant helped launch the High School Communications Lab.
Our commitment to helping our students become better writers has continued all the way up to this year, when we sent seven elementary teachers to the Teachers College Writing Institute at Columbia University.
Thank you, Foundation donors, for making this possible! You can help support our mission of investing in educational enhancements for all our students on our Donate page.