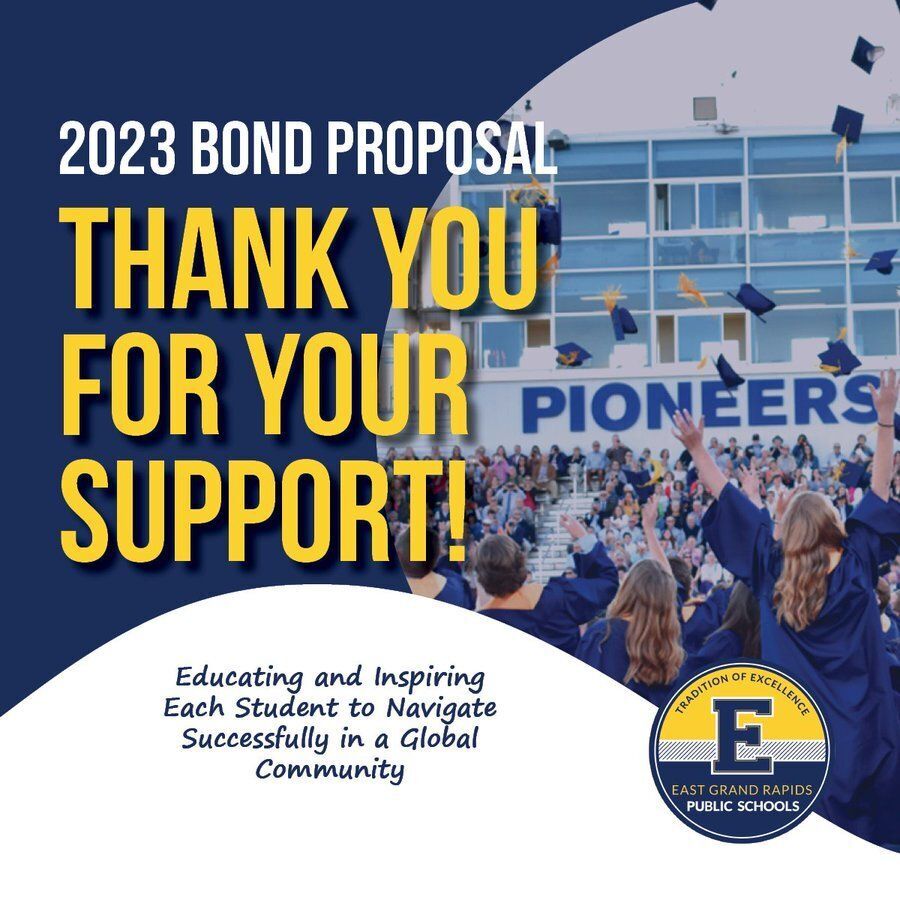 On November 8, East Grand Rapids voters overwhelmingly approved a 30-year, $158.9 million bond to fund major renovations at the high school, additional classrooms at Woodcliff Early Childhood Center to meet the growing needs, and various other improvements at all six EGRPS buildings, with no tax increase expected over the district's current 9.95 mills.
The project will fund key improvements to the high school and upgrades to every building in the district. Around $118 million will go toward the high school transformation, which will include a new 61,000 square-foot, three-story addition with parking and classroom spaces. A 100,000 square-foot renovation of existing academic spaces is also planned.
About $40 million will be used to build new classrooms at Woodcliff Early Childhood Center, and for other improvements district-wide.
Our alumni are playing a vital role in planning this enormous improvement to our schools. Last year, along with the district, the Foundation hosted an Alumni Open House at the high school to gather input from generations of Pioneers. District administrators heard loud and clear that alumni wanted them to "go big" and construct world class facilities for our students.
Superintendent Heidi Kattula said the district is thrilled the community approved the proposal by such a wide margin. "We're deeply grateful for the support of our community and we're excited for our students' future," Kattula said.
Anthony Morey, assistant superintendent of finance and operations, said there's still a great deal of planning, design and other preparation work on the horizon before groundbreaking can start on projects at the high school, which are probably about two years away. In the meantime, Morey said, the district will continue to "engage our stakeholders and hear the voices of students and staff" regarding the work.
While the Foundation is not directly involved in funding the project, Foundation Executive Director Amy Stuursma says, "We'll be partnering with our community, piggybacking on the support from voters, in supporting the project through enhancements to the spaces and classrooms."
Work on the new, reimagined high school is scheduled to begin in 2025.