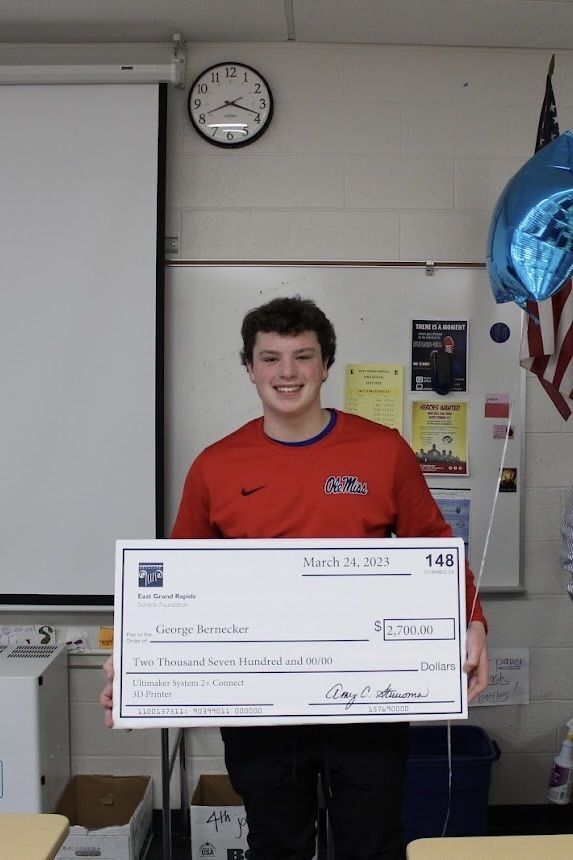 More than 20 years ago, in 2002, the Foundation funded a grant to obtain AutoCAD software for the Drafting, Design and Technology (DDT) class at the high school.
Keeping pace with changing technology for DDT and other classes has required multiple Foundation grants since then. We funded the first grant for a 3D printer initiative at the middle school in the fall of 2014. Since then, we've funded grants for additional 3D printers in fall 2015, fall 2016, spring and fall of 2017, spring of 2020, fall of 2021, spring of 2023, and this past fall, when we funded a grant for five more 3D printers.
Thank you, Foundation donors, for making this possible. You can help support our mission of investing in educational enhancements for all our students on our Donate page.