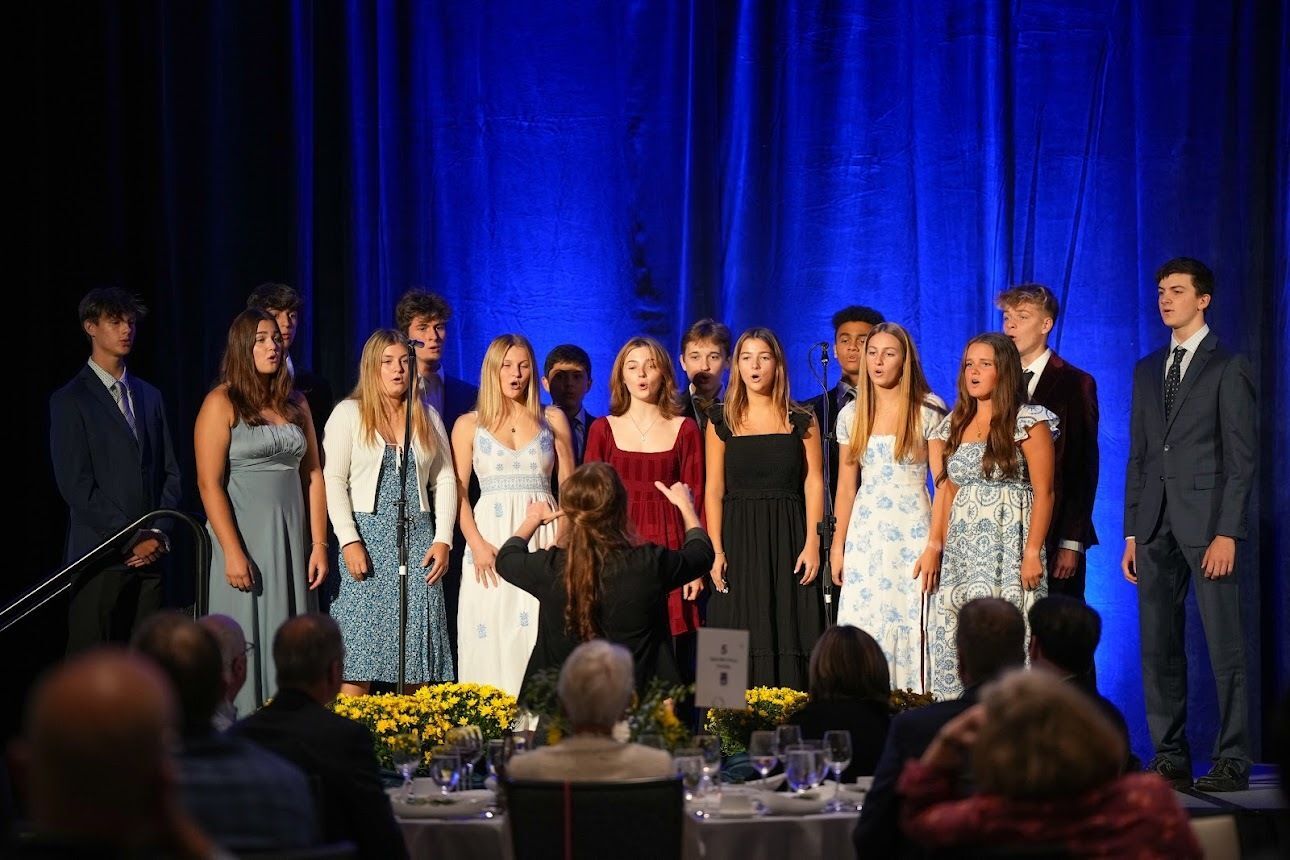 The Foundation has long had a special relationship with the Madrigals choral group and the choir programs in all our schools. We've been fortunate enough to have the Madrigals perform at our last two Community Service and Distinguished Alumni Awards Dinners, to the delight of our guests.
Way back in 1994, a Foundation grant helped fund a European Choral Tour. In 2015, another Foundation grant funded new uniforms for the Madrigals. Along the way, we've also funded choir uniforms, an electronic piano for middle school choir, and lots more.
Thank you, Foundation donors, for making this possible. You can help support our mission of investing in educational enhancements for all our students on our Donate page.