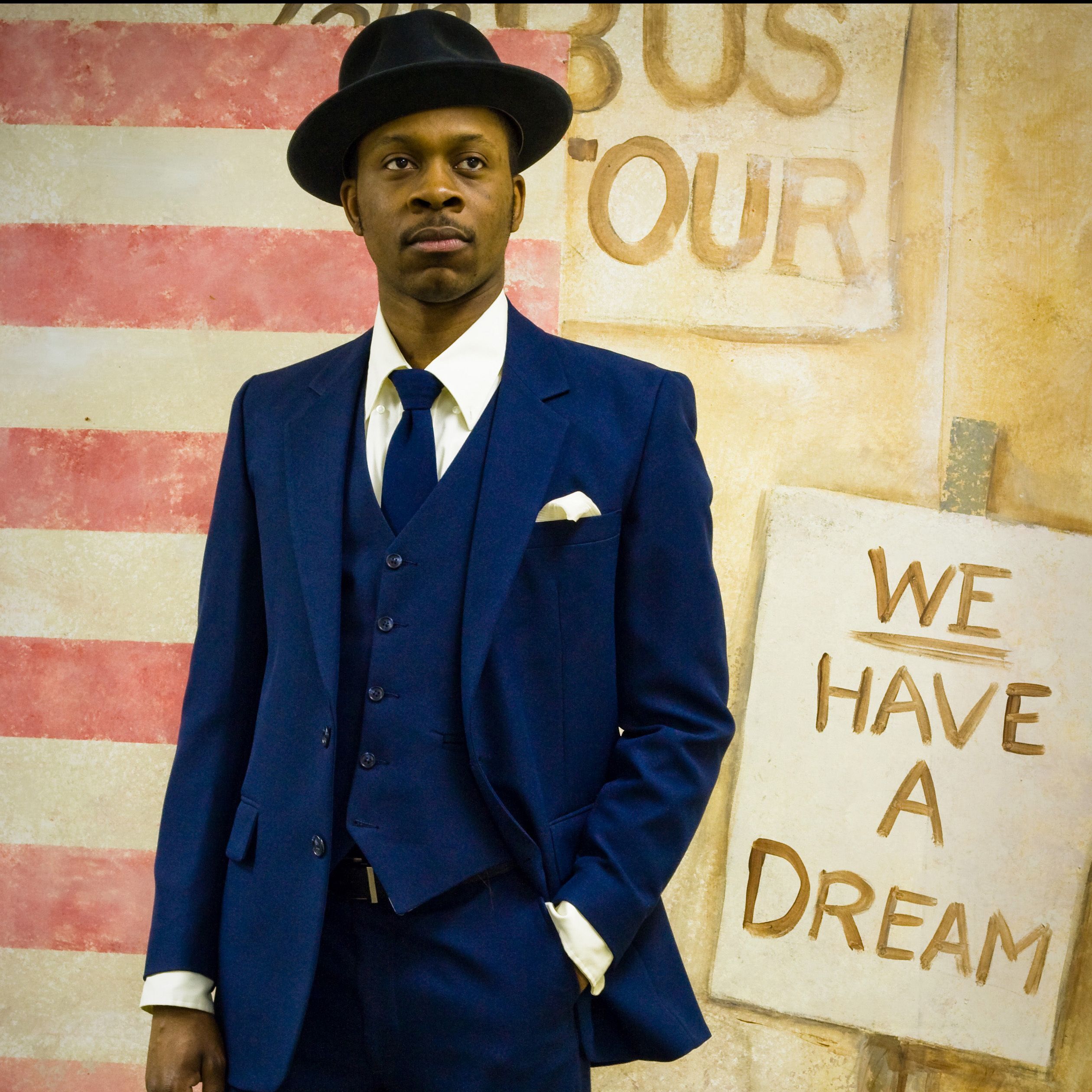 These days, there's no school on Martin Luther King Day for East Grand Rapids Public Schools. Back in 2011, though, that wasn't the case. So East Grand Rapids Middle School teachers Bill Behrendt and Steve Brinks applied for a grant from the Foundation to fund Martin Luther King Day activities for students.
The result? Middle school students made more than 300 blankets for families in need, while learning about the meaning of the day and the historical significance of Dr. Martin Luther King, Jr.
The Foundation has funded several Martin Luther King Day activities since then, including Service Learning grants in 2013 and 2014 and Bright Star Theatre's MLK Celebrations (pictured above) for elementary students in 2019.
Thank you, Foundation donors, for making this possible. You can help support our mission of investing in educational enhancements for all our students on our Donate page.