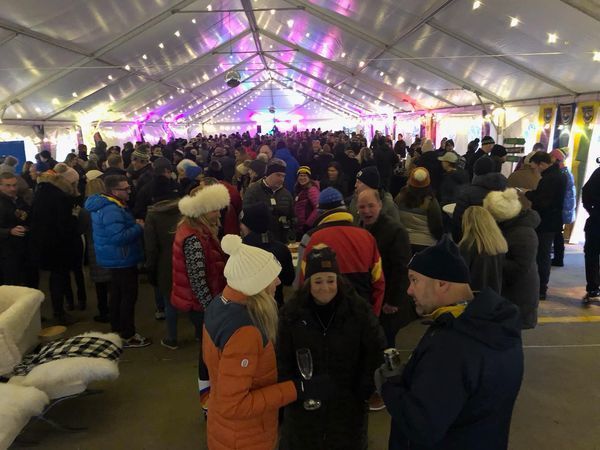 What a night! 
On March 26, more than 400 people gathered for Hurrah: Together Again! on "Mt. Gaslight" in a heated outdoor tent high atop the Gaslight Village Parking Structure. 
Guests enjoyed amazing ski lodge decorations complete with lift ticket nametags, a chair lift photo booth, fabulous food from local restaurants, and a full open bar with cocktails, beer, wine, and shotski's. There was dancing all night, too, with DJ Sanjay spinning an avalanche of sound.
"Everything about Hurrah: Together Again! was incredible," says Foundation Executive Director Amy Stuursma. "Just the fact that more than 400 people got together outside in 27 degree weather with the wind howling makes me enormously proud to live in a town that cherishes and supports public education." 
Thanks to Hurrah: Together Again! sponsors and attendees, we raised thousands of dollars to support vital school programs, classroom enhancements, EGRPS staff professional development, and student scholarships. Our schools are at the heart of East Grand Rapids, and your support makes a powerful, positive difference in our students' lives. 
Together, we'll move mountains!