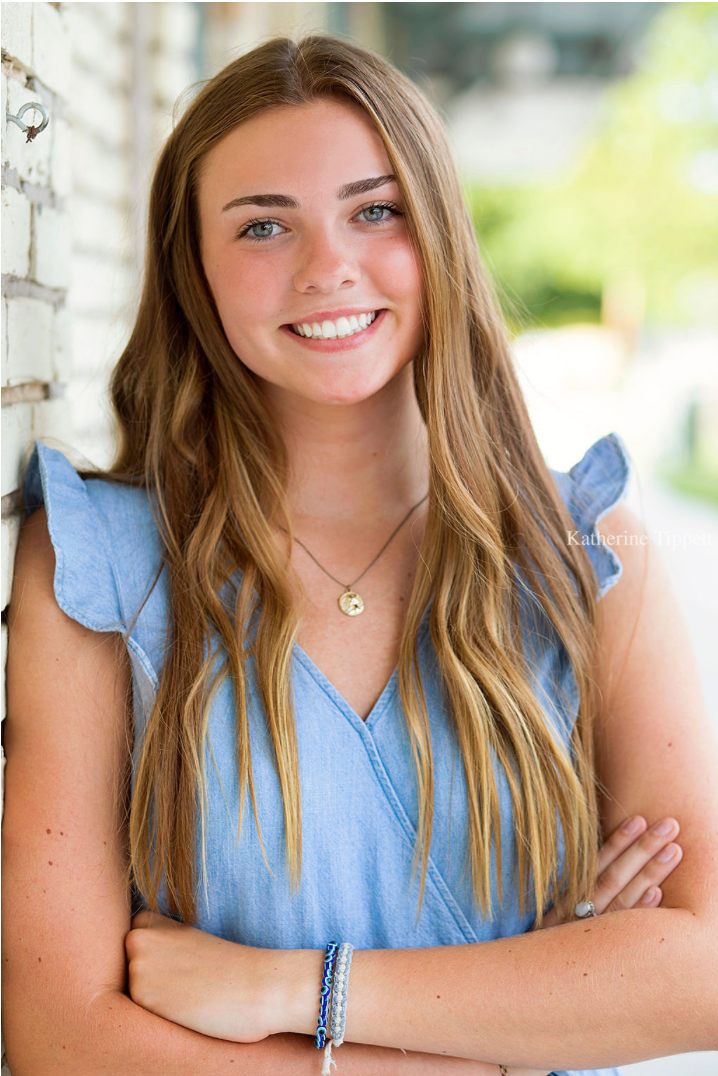 You can only have one: Rose's caramel corn, an ice cream cone from Jersey Junction, or a Yesterdog. Which do you choose?
Definitely an ice cream cone from Jersey Junction. Although Rose's caramel corn has a nostalgic taste of my elementary school years, and a Yesterdog reminds me of late nights spent with my friends, an ice cream cone from Jersey Junction always sounds good because of the amount of flavors and the joy that each scoop brings every face.
What are your plans after graduation?
My plans after graduation include spending the last few weeks in East with my friends and family before going to college. As of now, I plan on going to Michigan State University in the fall. I'm not certain on what I want to study, but I'm interested in human biology, psychology, and possibly going down the path towards orthodontics.
What have you learned in East that will enable you to be successful?
I have learned so much in East that will enable my success. The most important, however, is the sense of community that has formed not only in the Class of 2020, but throughout East Grand Rapids. The support is visible through the fans lining the bleachers during football games, the large audience during the spring musical, and the smiles I receive just walking down the street. The community that has been built around me has shown me what support, leadership, and friendliness can do for maturing young adults, like my peers.
What were you like in school?
In school I would say I was a fairly hard worker, but I remember my parents coming home from parent-teacher conferences in middle school telling me I need to talk less and listen more.
Did you have a favorite teacher or class?
I tried to make the most out of every class by making new friends and joking with my teachers, so it's hard to pinpoint one. However, my favorite teachers include Mr. Vandenbrink, Mr. Dykstra, Mrs. Miller, and Mr. Szpieg, probably. Each of them has taught me so many things ranging from the effects of the Great Depression to how to throw pottery on the wheel. Each of them has also taught me how to treat others with respect, guide each other towards success, and embrace our own creativity.
If you had to choose one moment in one location to serve as the signature moment of your East school experience, what would it be?
Like many others, I would say the first home football game my senior year at Memorial Field. It was such a surreal experience finally being at the bottom of the bleachers looking up at all the juniors, sophomores, and freshmen. It's crazy knowing I was once them, and in a blink of an eye, four years have passed.
What do you know now that you wish you'd known when you were younger?
I wish I knew the importance of being yourself. Everyone says it: "just be yourself," but often times it is easier said than done. I remember being in middle school and putting Vineyard Vines shirts on my Christmas list in hopes that if I had those I would be viewed as 'cool.' However, junior year was a turning point for me because I began to discover who I am and what I value most, and that is when I truly began to make close relationships with those around me and when I was able to find happiness in the mundane.
Who from East do you think you'll stay in touch with in the future?
I know I'll stay in touch with my closest friends like Lily and Lucy Pietryga, Abby Bell, and others that I've met through sports teams, Breakfast Club, and those that I've grown up with since elementary and middle school.
What advice do you have for young East kids?
Yolo. I lived by this towards the end of high school and I don't regret a thing. You will never regret going to a football game, joining a club, working hard on a school project, or going to a party. And honestly, even if you have a bad time at least you're on the path to learning what you do and don't like. You only live once and the young years are when it's acceptable to make stupid mistakes.
Bonus question: What are you glad we didn't ask you about?
I'm glad you didn't ask me what my grade was in Mr. Farmer's FST/AP stats class.
Want to read more Celebrating Our Seniors Virtual Cups of Coffee? Visit the page. And to help educate the next Pioneers during this crisis, contribute to One East.